our current station data and short forecast
what's in the air

| | |
| --- | --- |
| Current Temp | 38.2°F |
| Two Hrs. Ago: | 34.5°F |
| Dewpoint | 28.9°F |
| Humidity | 69% |
| Barometer | 30.430in |
| Last Hour | -0.007 |
| Barometer Trend | Falling slowly |
| Current Humidex | 38.2°F |

wind

| | |
| --- | --- |
| Current Ten Min. Ave. | 0.4 |
| Wind Chill | 38.2 |
| Gust Last Ten Min. | 4.0 mph |
| Todays High Gust | 8.0 mph@9:25am |
| Yest. High Gust | 19.0 mph@5:04am |
| Months High Gust | 30.0 on 15 November |
| Wind Run Today | 6.1 miles |
| Yesterday | 59.9 miles |

Rest Of
Today

Mostly Cloudy
Hi

>35°F
Precipitation

Rain Today
0.00 in
Current Rain Rate
0.00 in
Rain Yesterday
0.05 in
This Month
2.25 in
Yearly Total
38.01 in
1 day since last rain tip
4:33pm on 11-23-2020

Almanac

| | |
| --- | --- |
| Sunrise: | 7:15am |
| Sunset: | 4:47pm |
| Dawn: | 6:44am |
| Dusk: | 5:18pm |
| Moonrise: | 2:31pm |
| Moonset: | 1:26am |

the moon

Waxing Gibbous
9 days into cycle
Waxing Gibbous

Tonight


Chance Snow/Rain
Lo

>25°F
solar radiation

473 W/m2
High:582@ 11:07am

uv index

1.5

Low

High:1.5 @ 11:06am

Our Station Info

Online Since Feb. 2011
Latitude N 41° 43' 04"
Longitude W 78° 33' 30"
Elevation 1644 ft

The Precious sun

Hours of Daylight Today09:32
Day

39.7%

60.3%

Night
There will be 1min 43s less daylight tomorrow

Actual Hours of Sun

Today- 1.9hrs Yesterday- 0.9hrs

records on Nov 24th


Bradford Airport

Record High: 63°F 2014
Record Low: 5°F 2000
Average High: 41°F
Average Low: 26°F

Our Station

Record High: 63.8° 2014
Record Low: 13.6° 2013
Average High: 40.4°
Average Low: 27.0°
national weather service Discussion for our region

SYNOPSIS... High pressure will be overhead for most of the day but the
temperatures will again be seasonably chilly. A warm front will lift
northward tonight and lead to a brief mix of snow and rain across the
northern tier. Expect periods of rain Wednesday into Thanksgiving Day with
mild temperatures. Friday, Saturday and Sunday should be dry with above
normal temperatures. 
_______________________________________________
Check Out The Full Discussion Here

Live Look at our WebCam
View larger picture and daily videos for the last week
Click on Image to enlarge, click again to reduce after viewing
Check Out All The Rivers in The Region Here
NWS US 3 Day Convective Outlook Charts

| | | |
| --- | --- | --- |
| Today: Tue, Nov 24, 2020 | Tomorrow: Wed, Nov 25, 2020 | In 2 Days: Thu, Nov 26, 2020 |
(Hover over a thumbnail to display a new chart.)
---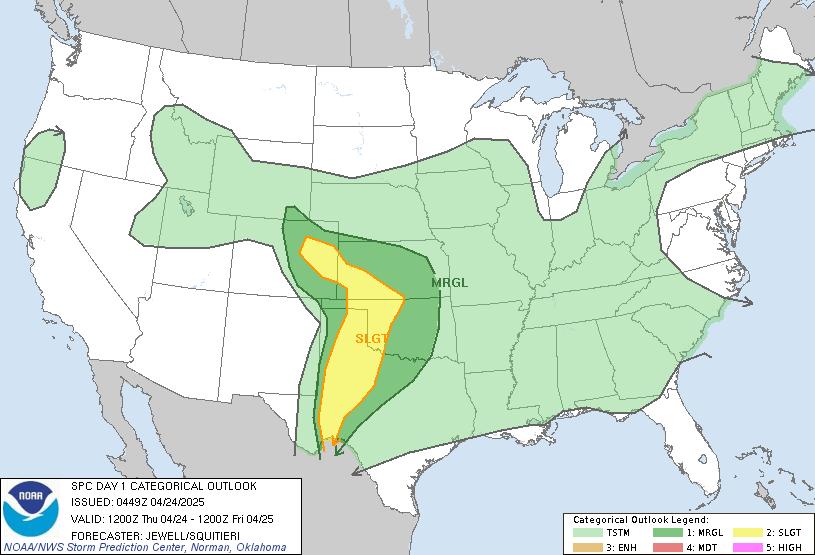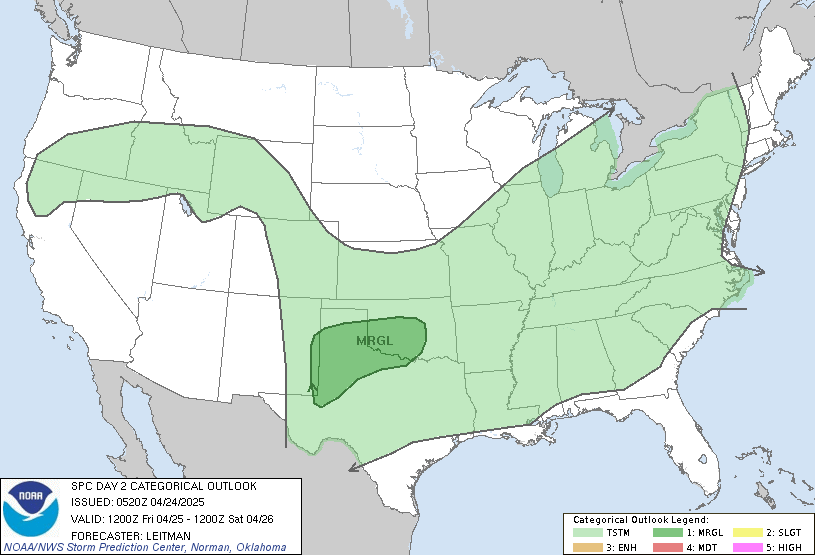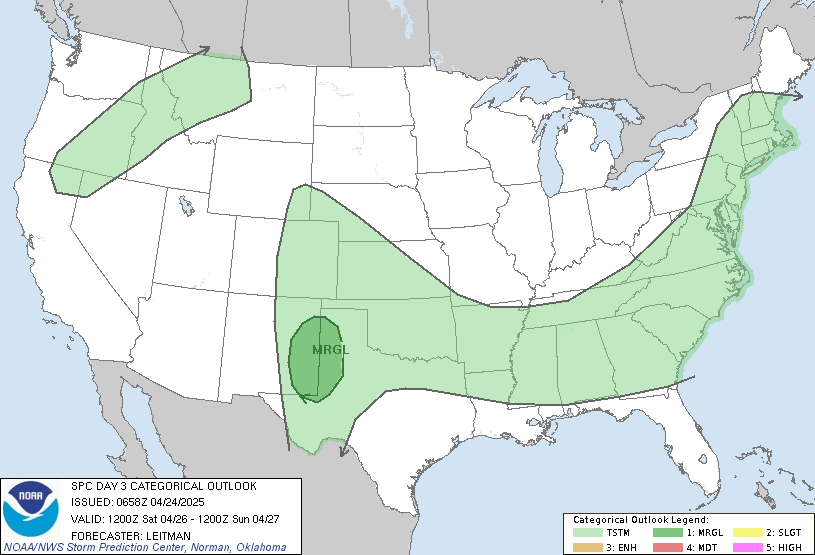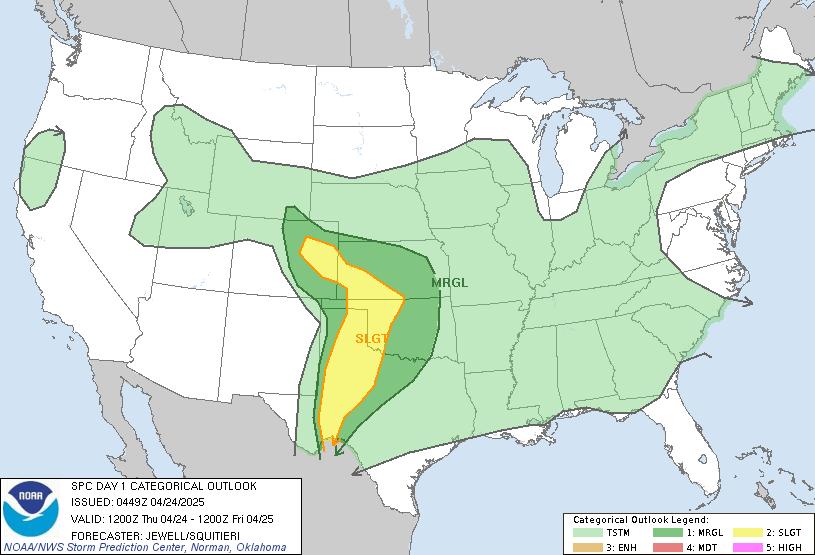 ---
Maps and Data Courtesy of NOAA NWS Storm Prediction Center.
Script by SE Lincoln Weather.