our current station data and short forecast
what's in the air

| | |
| --- | --- |
| Current Temp | 49.8°F |
| Two Hrs. Ago: | 49.7°F |
| Dewpoint | 44.8°F |
| Humidity | 83% |
| Barometer | 30.121in |
| Last Hour | 0.009 |
| Barometer Trend | Rising slowly |
| Current Humidex | 49.9°F |

wind

| | |
| --- | --- |
| Current Ten Min. Ave. | 1.6 |
| Wind Chill | 49.8 |
| Gust Last Ten Min. | 9.0 mph |
| Todays High Gust | 9.0 mph@1:38pm |
| Yest. High Gust | 10.0 mph@4:34pm |
| Months High Gust | 23.0 on 01 October |
| Wind Run Today | 6.9 miles |
| Yesterday | 10.2 miles |

This
Afternoon

Slight Chance
Showers

Hi

53 °F
Precipitation

Rain Today
0.01 in
Current Rain Rate
0.00 in
Rain Yesterday
0.00 in
This Month
0.10 in
Yearly Total
30.30 in
Last Rain Tip
10:10am on 10-07-2022

Almanac

| | |
| --- | --- |
| Sunrise: | 7:18am |
| Sunset: | 6:46pm |
| Dawn: | 6:50am |
| Dusk: | 7:14pm |
| Moonrise: | 6:11pm |
| Moonset: | 4:26am |

the moon

Waxing Gibbous
12 days into cycle
Waxing Gibbous

Tonight


Chance
Showers

Lo

32 °F
solar radiation

113 W/m2
High:480@ 1:16pm

uv index

0.8

Low

High:2.4 @ 1:15pm

Our Station Info

Online Since Feb. 2011
Latitude N 41° 43' 04"
Longitude W 78° 33' 30"
Elevation 1644 ft

The Precious sun

Hours of Daylight Today11:28
Day

47.8%

52.2%

Night
There will be 2min 44s less daylight tomorrow

Actual Hours of Sun

Today- 0.0hrs Yesterday- 4.2hrs

records on Oct 7th


Our Station

Record High: 79.6° 2017
Record Low: 31.0° 2011

Lowest High Temp: 48.3° 2012
Highest Low Temp: 58.7° 2018

Sunniest Day: 8.3 hrs 2011
Rainiest Day: 0.95 in. 2019

Average High: 68.9°
Average Low: 45.4°
national weather service Discussion for our region

SYNOPSIS... A relatively dry, but moderately strong cold front was
bisecting Pennsylvania from northeast to southwest this midday hour. The
front will move across the Susquehanna Valley during the mid afternoon
hours.  Below normal temperatures and dry conditions will follow for the
bulk of the region late today through the entire weekend with some narrow
bands of Lake Effect rain showers impacting the far northwest portion of
the state.  Following a rather wet start to October, a much drier pattern
is forecast with very little to no rain forecast through the middle of next
week. 
_______________________________________________
Check Out The Full Discussion Here

Live Look at our WebCam
View larger picture and daily videos for the last week
Click on Image to enlarge, click again to reduce after viewing
Check Out All The Rivers in The Region Here
NWS US 3 Day Convective Outlook Charts

| | | |
| --- | --- | --- |
| Today: Fri, Oct 7, 2022 | Tomorrow: Sat, Oct 8, 2022 | In 2 Days: Sun, Oct 9, 2022 |
(Hover over a thumbnail to display a new chart.)
---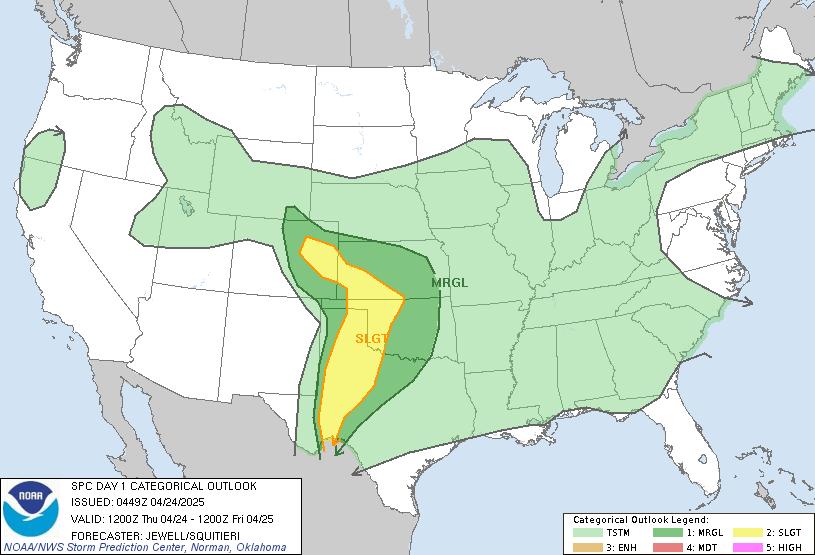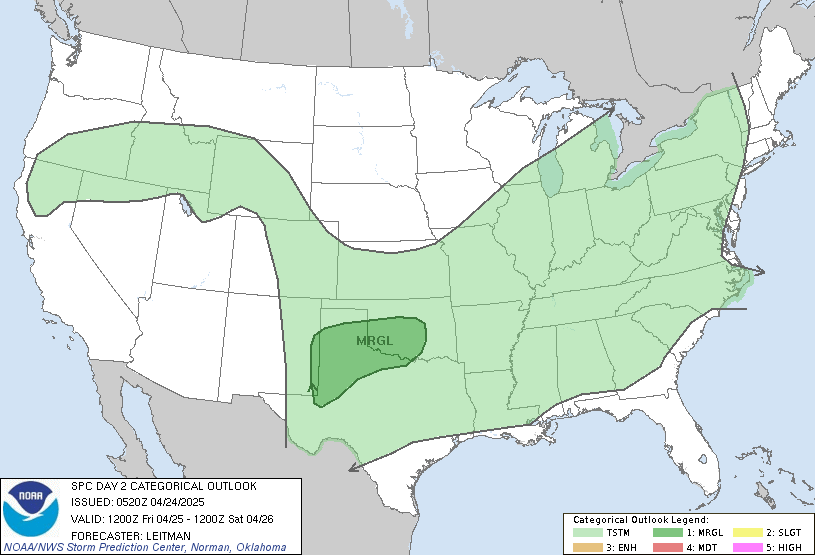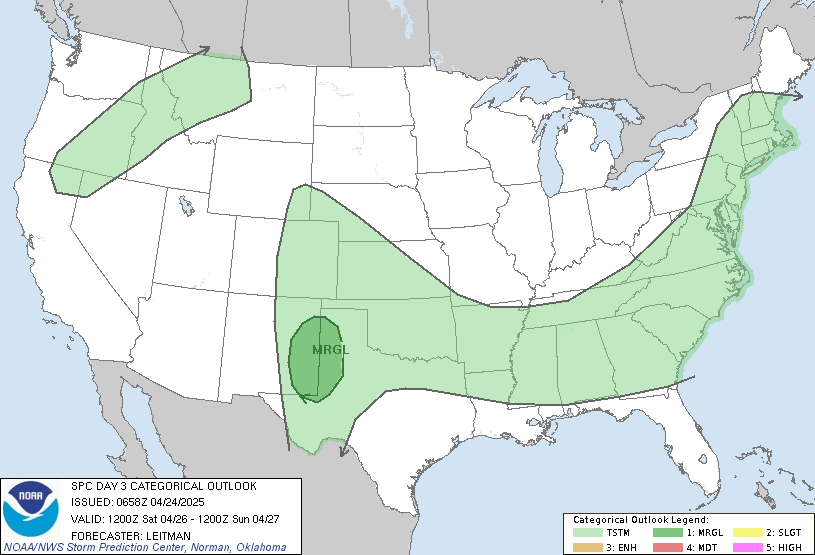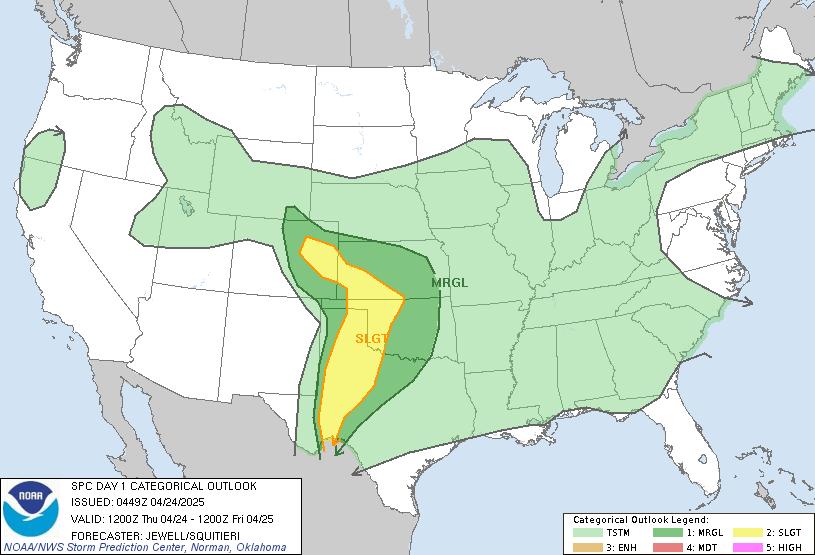 ---
Maps and Data Courtesy of NOAA NWS Storm Prediction Center.
Script by SE Lincoln Weather.