our current station data
what's in the air

| | |
| --- | --- |
| Current Temp | 57.9°F |
| Two Hrs. Ago: | 63.1°F |
| Dewpoint | 55.9°F |
| Humidity | 93% |
| Barometer | 30.229in |
| Last Hour | 0.009 |
| Barometer Trend | Rising slowly |
| Current Humidex | 63.1°F |

wind

| | |
| --- | --- |
| Current Ten Min. Ave. | 0.0 |
| Wind Chill | 57.9 |
| Gust Last Ten Min. | 0.0 mph |
| Todays High Gust | 11.0 mph @ 2:12pm |
| Yest. High Gust | 7.0 mph@11:05am |
| Months High Gust | 19.0 on 18 September |
| Wind Run Today | 9.2 miles |
| Yesterday | 10.5 miles |

cloudbase
Precipitation

Rain Today
0.00 in
Current Rain Rate
0.00 in
Rain Yesterday
0.00 in
This Month
2.27 in
Yearly Total
34.37 in
2 days since last rain tip
9:42am on 09-19-2019

solar radiation

0 W/m2
High:918@ 1:48pm

uv index

0.0None
High:4.4 @ 1:19pm

The Precious sun

Hours of Daylight Today12:14
Day

51%

49%

Night
There will be 2min 47s less daylight tomorrow

Actual Hours of Sun

Today- 8.4hrs Yesterday- 9.0hrs

Almanac

| | |
| --- | --- |
| Sunrise: | 7:00am |
| Sunset: | 7:14pm |
| Dawn: | 6:33am |
| Dusk: | 7:41pm |
| Moonrise: | 11:49pm |
| Moonset: | 2:04pm |

The Moon

Last Quarter
21 days into cycle
Last Quarter
Illuminated

Our Station

Station - Davis Vantage Pro2 Plus W/Fars

Software Used- Cumulus 1.9.4-b1092

Latitude N 41° 43' 04"
Longitude W 78° 33' 30"
Elevation 1644 ft
national weather service Discussion for our region

SYNOPSIS... A ridge of high pressure will remain in place until a cold
front provides a brief cool down early next week. After high pressure
returns for Tuesday and Wednesday, another cold front will move our way for
Thursday and Friday. 
_______________________________________________
Check Out The Full Discussion Here

Live Look at our WebCam
View larger picture and daily videos for the last week
Click on Image to enlarge, click again to reduce after viewing
Check Out All The Rivers in The Region Here
NWS US 3 Day Convective Outlook Charts

| | | |
| --- | --- | --- |
| Today: Sat, Sep 21, 2019 | Tomorrow: Sun, Sep 22, 2019 | In 2 Days: Mon, Sep 23, 2019 |
(Hover over a thumbnail to display a new chart.)
---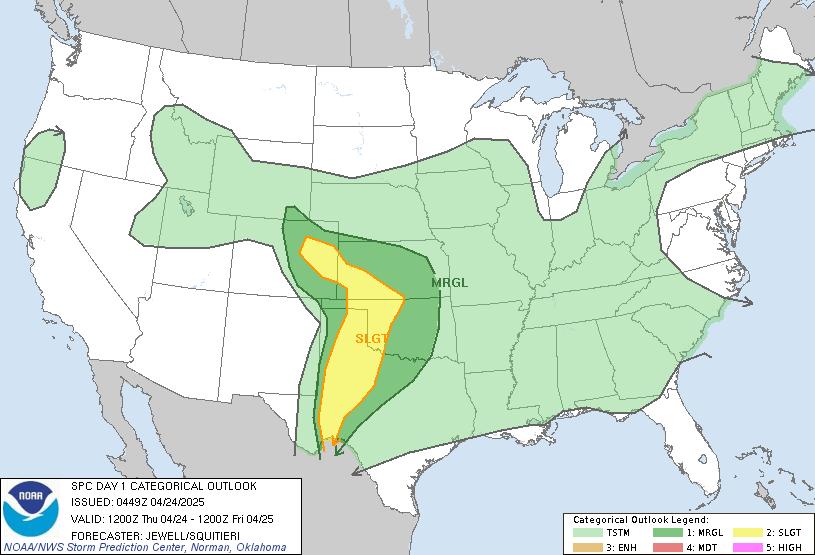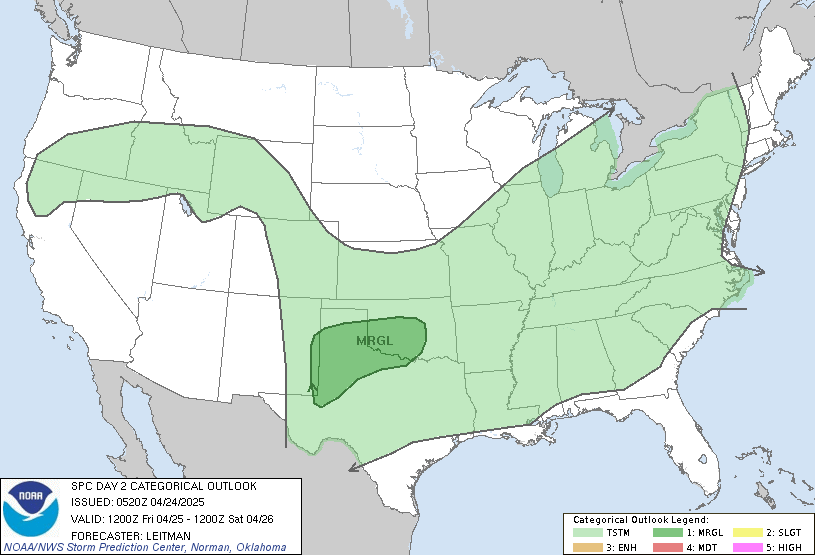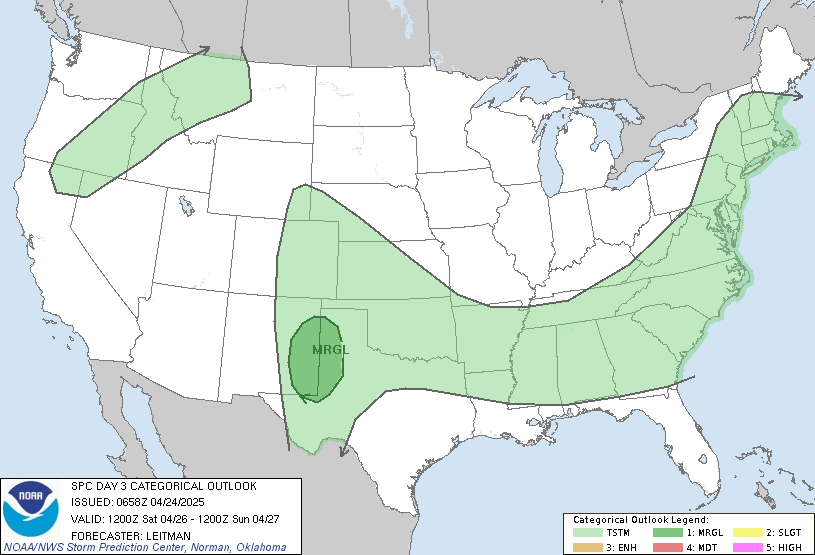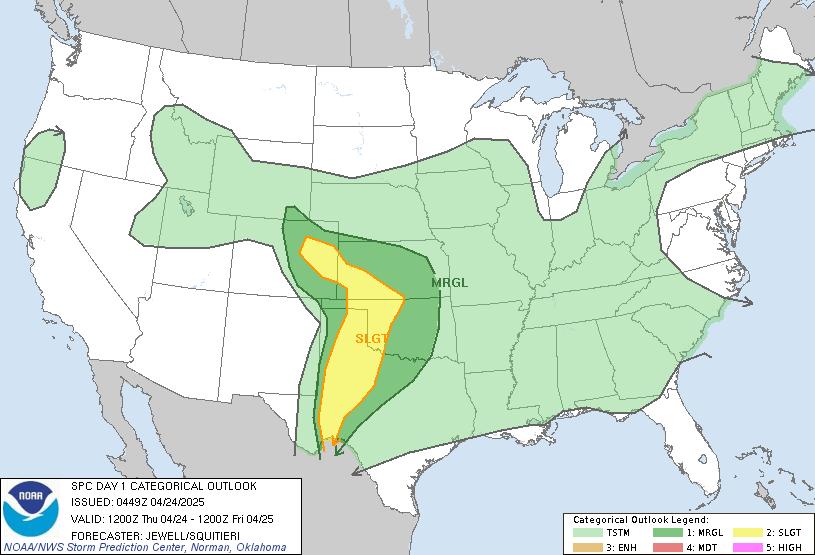 ---
Maps and Data Courtesy of NOAA NWS Storm Prediction Center.
Script by SE Lincoln Weather.