our current station data and short forecast
what's in the air

| | |
| --- | --- |
| Current Temp | 42.7°F |
| Two Hrs. Ago: | 41.5°F |
| Dewpoint | 41.6°F |
| Humidity | 96% |
| Barometer | 29.812in |
| Last Hour | 0.017 |
| Barometer Trend | Rising |
| Current Humidex | 42.7°F |

wind

| | |
| --- | --- |
| Current Ten Min. Ave. | 2.0 |
| Wind Chill | 39.6 |
| Gust Last Ten Min. | 5.0 mph |
| Todays High Gust | 13.0 mph@6:07pm |
| Yest. High Gust | 15.0 mph@12:13pm |
| Months High Gust | 23.0 on 16 October |
| Wind Run Today | 34.1 miles |
| Yesterday | 17.9 miles |

Tonight


Light Rain
then Chance
Light Rain

Lo

42 °F
Precipitation

Rain Today
0.57 in
Current Rain Rate
0.00 in
Rain Yesterday
0.32 in
This Month
4.25 in
Yearly Total
36.22 in
Last Rain Tip
7:56pm on 10-26-2021

Almanac

| | |
| --- | --- |
| Sunrise: | 7:52am |
| Sunset: | 6:04pm |
| Dawn: | 7:19am |
| Dusk: | 6:36pm |
| Moonrise: | 9:46pm |
| Moonset: | 1:48pm |

the moon

Waning Gibbous
19 days into cycle
Waning Gibbous

Wednesday


Mostly Cloudy


Hi

55 °F
solar radiation

0 W/m2
High:123@ 12:15pm

uv index

0.0None
High:0.8 @ 12:14pm

Our Station Info

Online Since Feb. 2011
Latitude N 48° 43' 04"
Longitude W 78° 33' 29"
Elevation 1636 ft

The Precious sun

Hours of Daylight Today10:12
Day

42.5%

57.5%

Night
There will be 3min 19s less daylight tomorrow

Actual Hours of Sun

Today- 0.5hrs Yesterday- 4.9hrs

records on Oct 26th


Our Station

Record High: 72.6° 2012
Record Low: 21.8° 2016

Lowest High Temp: 42.1° 2016
Highest Low Temp: 42.0° 2012

Sunniest Day: 6.5 hrs 2015
Rainiest Day: 0.38 in. 2019

Average High: 53.2°
Average Low: 32.6°
national weather service Discussion for our region

SYNOPSIS... A powerful autumn nor`easter intensifying off the Mid Atlantic
Coast will bring periods of rain, gusty winds, and cooler temperatures to
central PA tonight.  Additional moderate amounts of rain between 0.50 and
0.75 of an inch will fall through early tonight across parts of the mid and
upper Susquehanna Valley into the Poconos.  Conditions will dry out for
Wednesday and Thursday allowing temperatures to moderate. Another storm
system will bring more wet weather Friday into the weekend. Scattered
showers could linger into Halloween especially over the Alleghenies. The
outlook to start November leans toward near to below average temperatures
and precipitation. 
_______________________________________________
Check Out The Full Discussion Here

Live Look at our WebCam
View larger picture and daily videos for the last week
Click on Image to enlarge, click again to reduce after viewing
Check Out All The Rivers in The Region Here
NWS US 3 Day Convective Outlook Charts

| | | |
| --- | --- | --- |
| Today: Tue, Oct 26, 2021 | Tomorrow: Wed, Oct 27, 2021 | In 2 Days: Thu, Oct 28, 2021 |
(Hover over a thumbnail to display a new chart.)
---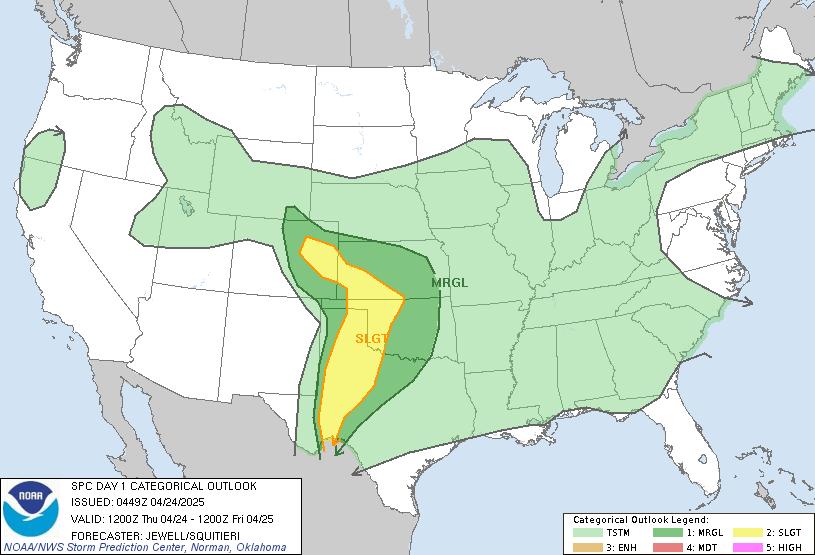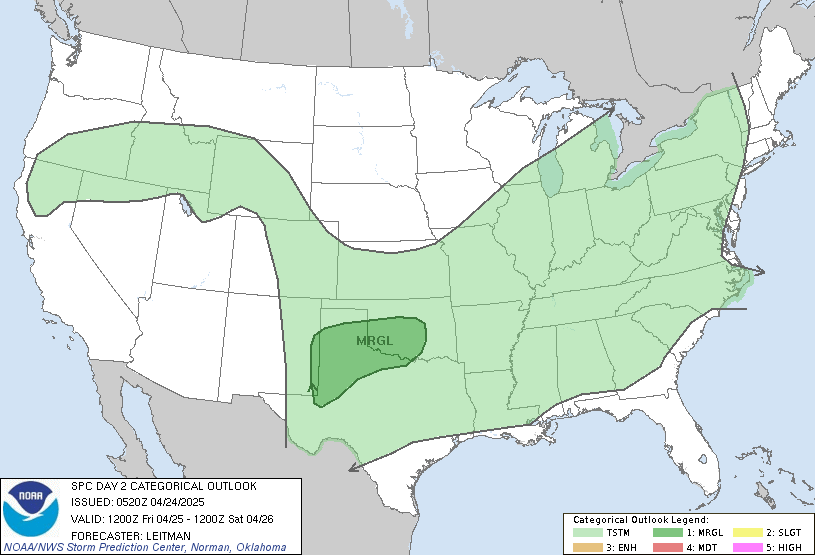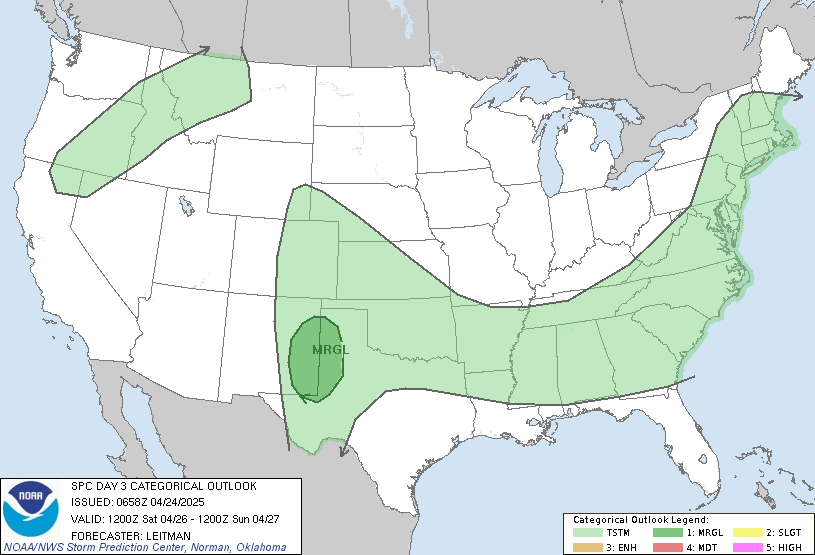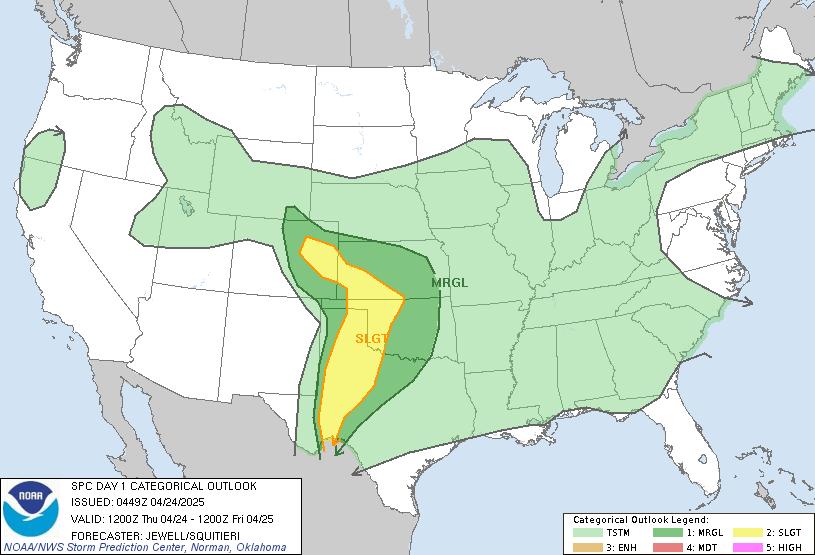 ---
Maps and Data Courtesy of NOAA NWS Storm Prediction Center.
Script by SE Lincoln Weather.