our current station data and short forecast
what's in the air

| | |
| --- | --- |
| Current Temp | 59.8°F |
| Two Hrs. Ago: | 54.8°F |
| Dewpoint | 59.5°F |
| Humidity | 99% |
| Barometer | 29.979in |
| Last Hour | 0.021 |
| Barometer Trend | Rising |
| Current Humidex | 67.1°F |

wind

| | |
| --- | --- |
| Current Ten Min. Ave. | 0.1 |
| Wind Chill | 59.8 |
| Gust Last Ten Min. | 2.0 mph |
| Todays High Gust | 3.0 mph@5:14am |
| Yest. High Gust | 22.0 mph@12:43pm |
| Months High Gust | 24.0 on 07 May |
| Wind Run Today | 0.6 miles |
| Yesterday | 27.5 miles |

Today


Mostly Sunny
then Severe
T-Storms

Hi

88 °F
Precipitation

Rain Today
0.01 in
Current Rain Rate
0.00 in
Rain Yesterday
0.01 in
This Month
3.30 in
Yearly Total
14.44 in
Last Rain Tip
5:41am on 05-21-2022

Almanac

| | |
| --- | --- |
| Sunrise: | 5:49am |
| Sunset: | 8:32pm |
| Dawn: | 5:17am |
| Dusk: | 9:05pm |
| Moonrise: | 1:46am |
| Moonset: | 11:15am |

the moon

Waning Gibbous
20 days into cycle
Waning Gibbous

Tonight


Severe
T-Storms

Lo

63 °F
solar radiation

12 W/m2
High:12@ 6:06am

uv index

0.0None
High:0.0 @ 12:00am

Our Station Info

Online Since Feb. 2011
Latitude N 41° 43' 04"
Longitude W 78° 33' 30"
Elevation 1644 ft

The Precious sun

Hours of Daylight Today14:43
Day

61.3%

38.7%

Night
There will be 1min 47s more daylight tomorrow

Actual Hours of Sun

Today- 0.3hrs Yesterday- 3.3hrs

records on May 21st


Our Station

Record High: 86.0° 2021
Record Low: 28.5° 2020

Lowest High Temp: 53.5° 2016
Highest Low Temp: 53.2° 2013

Sunniest Day: 14.5 hrs 2020
Rainiest Day: 1.25 in. 2014

Average High: 70.6°
Average Low: 44.4°
national weather service Discussion for our region

SYNOPSIS... A surge of summerlike heat and humidity (the hottest weather
since last summer) will bring record challenging/breaking temperatures and
scattered strong to severe thunderstorms to central PA this weekend.
Conditions will dry out into early next week with noticeably cooler
temperatures and more comfortable humidity. 
_______________________________________________
Check Out The Full Discussion Here

Live Look at our WebCam
View larger picture and daily videos for the last week
Click on Image to enlarge, click again to reduce after viewing
Check Out All The Rivers in The Region Here
NWS US 3 Day Convective Outlook Charts

| | | |
| --- | --- | --- |
| Today: Sat, May 21, 2022 | Tomorrow: Sun, May 22, 2022 | In 2 Days: Mon, May 23, 2022 |
(Hover over a thumbnail to display a new chart.)
---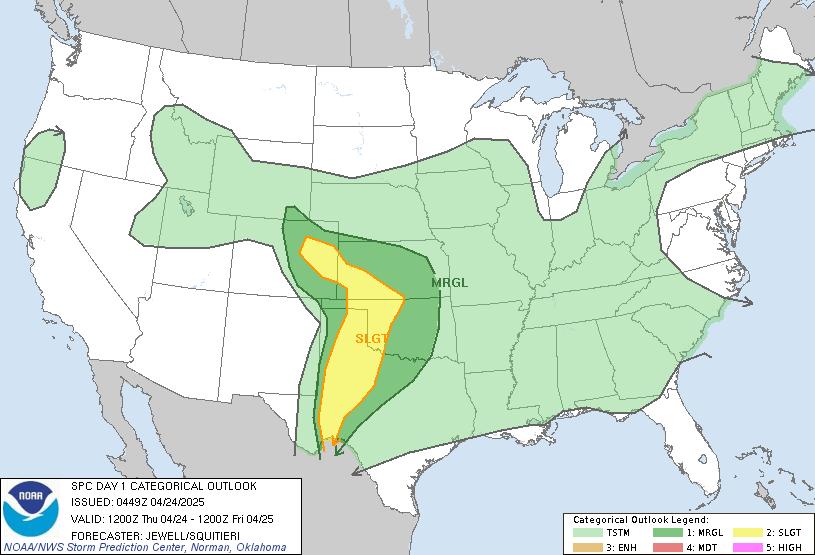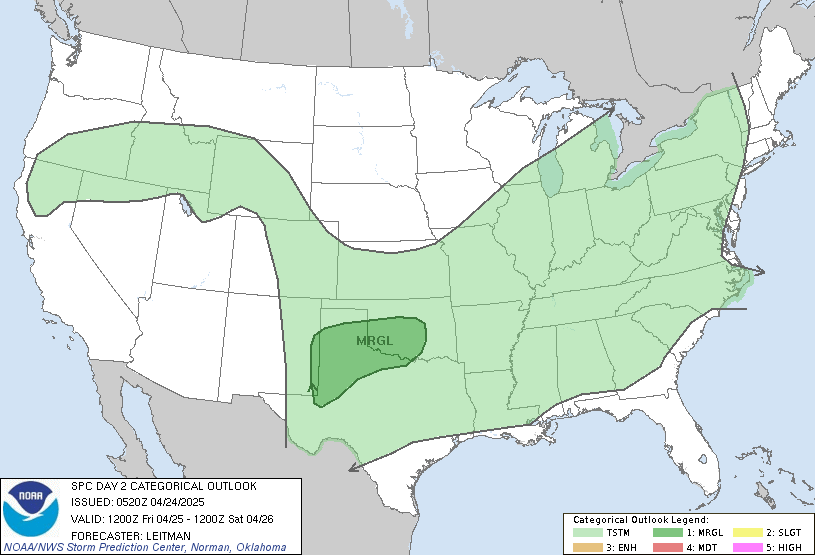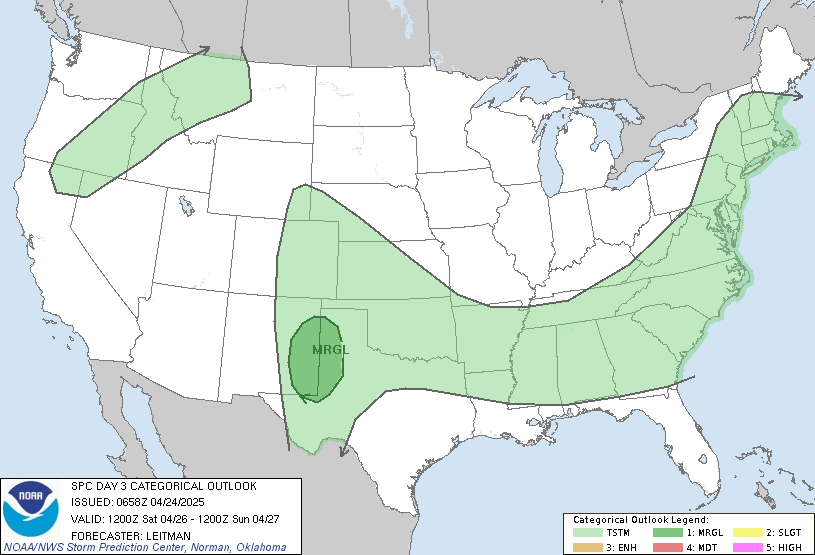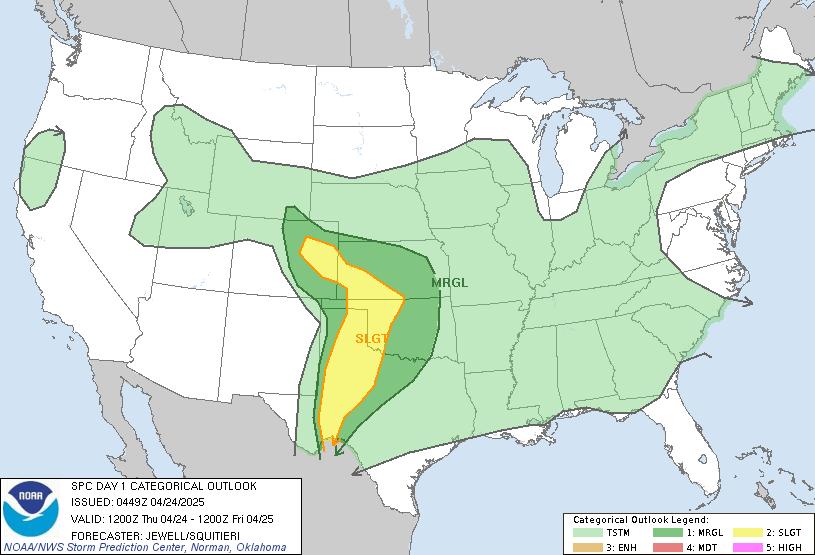 ---
Maps and Data Courtesy of NOAA NWS Storm Prediction Center.
Script by SE Lincoln Weather.